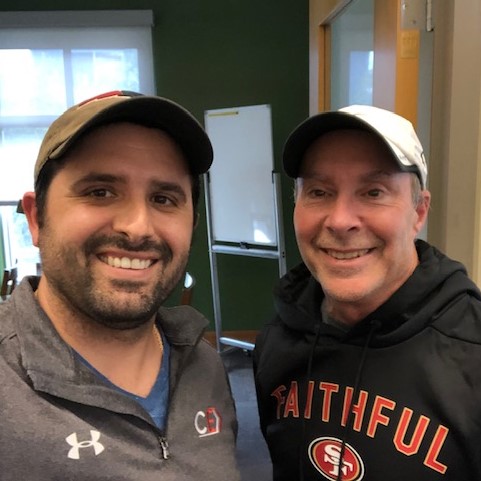 Chris Schenone is a small business owner and avid runner local to Campbell. Chris has owned and operated Running Revolution for the last 19 years, providing shoes and running gear (along with his wealth of knowledge) to runners in the South Bay. If you haven't been in to his store, there's a good chance you've seen him running around local trails getting in his own miles, or supporting local athletes at races in the region.
Beyond helping runners find the perfect shoe for their running style (a complicated task by itself), Chris can also give you the scoop on the local running scene and how running tech has changed over the years.
Dr. Kevin Vandi sat down with Chris to get as much of his expertise as he could – from common shoe questions to business advice and his own experience as a seasoned runner.
In this episode, Chris shares:
How Running Revolution got started and how it's evolved to the community resource it is today
The current trends in running shoe technology and his best tips for finding a good fit
His take on the Next Percents, Nike's most recent shoe innovation
His advice for budding runners and business owners
Plus, he busts common shoes myths -- and more!
If you've ever had a question about running shoes, this episode is for you.
Here's how you can find Chris and Running Revolution:
Website: http://runningrevolution.com/
Email: info@runningrevolution.com
Facebook: The Running Revolution
Phone: (408) 374-9310
Address: 511 E. Campbell Ave, Campbell, CA 95008