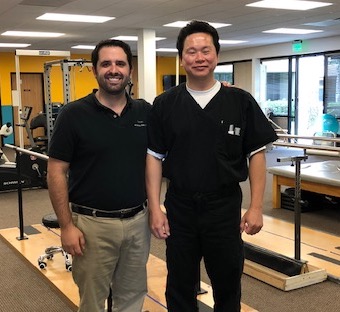 In this episode, Dr. Kevin Vandi sits down with Dr. James Lu who is the co-owner of Zhu's Neuro-Acupuncture and Rehab Center in San Jose.  Dr. Lu is an acupuncturist, physical therapist, world-wide educator, and national Chen Tai Chi champion!  For over 20 years, Dr. Lu has been in the medical profession blending Eastern and Western techniques in a unique and profound way.  It was a pleasure having him on the show, enjoy!
In this Episode Dr. James Lu shares...
1. His unique background as a physical therapist and acupuncturist
2. The novel approach of using scalp acupuncture DURING rehab to help neurological and other pathologies
3. How acupuncture can help movement, headaches, and even GI issues!
4. How learning kindness and empathy from Dr. Zhu influences his practice today 
5. The extensive education and training Dr. Lu does around the world and how clients come from around the world to visit him at his practice
6. How practice and love for movement helped Dr. Lu become a Tai Chi champion  
And much more! 
Here's how you can get in touch with Dr. Lu:
Website: http://www.scalpacupuncture.org
Email: james@drjameslu.com
Phone: 408-885-1288
Location: 2254 N 1 st Street San Jose, CA 95131
Thanks for listening!