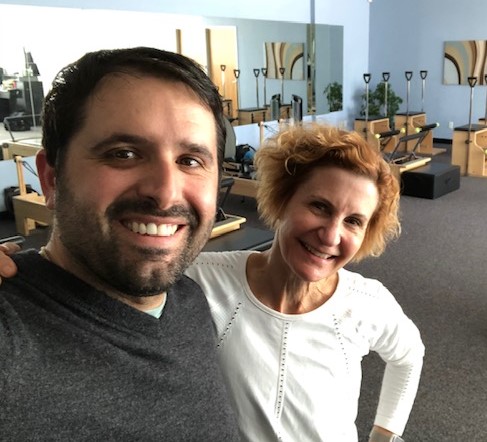 Tammi Rose is an instructor and co-owner of Premier Pilates of Los Gatos. This local studio specializes in small group and individual sessions, making sure to cater to each person's unique challenges and goals. Tammi is certified with both Polestar and Pilates Method Alliance and brings nearly 20 years of experience to her training sessions.
When she's not teaching Pilates at the studio or enjoying time with her family, you can find Tammi teaching Mindfulness-Based Stress Reduction classes at El Camino Hospital. She teaches this 8 week long course at El Camino hospitals in Los Gatos and Mountain View. In addition to group classes, she also holds individual coaching sessions on request.
In this episode, Tammi shares:
How she got her start as a Pilates instructor (it's not what you might expect)
Her client-focused approach when coaching Pilates
What Mindfulness Based Stress Reduction actually is (and who it's for)
Her outlook on stress and its role in our lives
 And so much more!
For further information on the people and programs called out in the episode, check out these resources:
Premier Pilates of Los Gatos Website: http://premierpilateslg.com/index.html
Premier Pilates of Los Gatos Facebook: https://www.facebook.com/premierpilateslg/
Mindfulness-Based Stress Reduction: https://www.mindfulnessprograms.com/
Tammi's Email: tammiSrose@gmail.com
Tammi is available for one-on-one mindfulness coaching or to answer any questions you might have about her services, philosophy, or other programs referenced in the podcast.