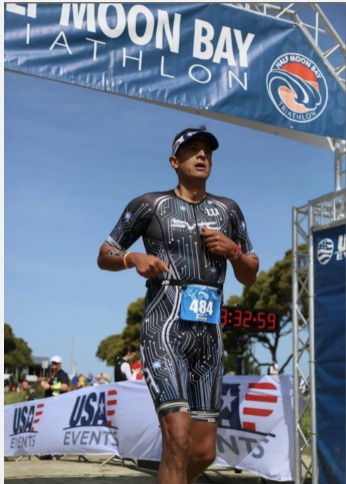 In this episode, Dr. Kevin Vandi sits down with Ed Torres, president of Silicon Valley Triathlon Club (SVTC),   who shares his inspiring journey in the world of triathlons and what it means to be part of a welcoming, encouraging, and supportive team.  
In this Episode Ed shares...
1. His truly unique "bet" into doing triathlons...(and how he lost 90lbs!)
2. What it's like to be "new to the sport"...and why you don't have to be in perfect shape to start
3. How to overcome the fear of swimming in open water for the first time
4. Why having a triathlon club was so important as support during his first year of training
5. His inspiring retelling of completing his first triathlon
6. How Silicon Valley Triathlon helps athletes of all fitness levels and skills with their "new to the sport" program and tied levels of training with top level coaches 
7. His favorite triathlons and his most embarrassing race moment 
And much more! 
Here's how you can get in touch with Silicon Valley Triathlon Club:
Website: www.svtctriclub.org
Facebook: https://www.facebook.com/groups/SVTRICLUB/
SVTC FREE 2-Week Club Trial:  Email membership@svtriclub.org
Thanks for listening!