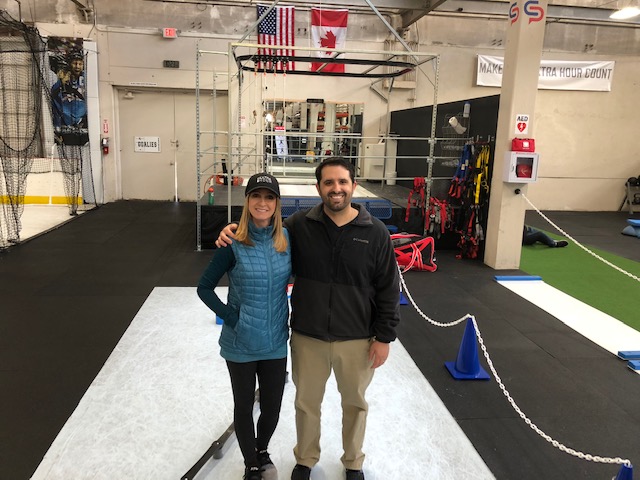 In this episode, Dr. Kevin Vandi sits down with power skating expert Cathy Andrade, owner of Power Hour and now Extra Hour.  Cathy has been a Bay Area staple in the hockey community helping skaters improve their mechanics, power, stride length, and overall performance.  She recently opened Northern California's first synthetic off-ice training facility called Extra Hour.  
In this Episode Cathy shares...
1. Her background in figure skating and her start in hockey power skating 
2. Her unique take on power skating training and breaking down a skill to its component parts
3. How she started her coaching program Power Hour and how it evolved over the last 20 years 
4. The opening of her brand new off-ice synthetic hockey skating and training facility Extra Hour
5. How she uses a skating treadmill to train skating mechanics
6. How she is integrating data to skating and hockey performance 
And much more! 
Here's how you can get in touch with Cathy: 
Website: www.extrahourtraining.com 
Email: cathy@cathyspowerskating.com
Location of Extra Hour: 190 Martha Street San Jose
Thanks for listening!